Our makers bring brands to life. But it's not very often you get to meet the masters behind their craft. So. Clear the floor, because TMG's very own picture taker, groove shaker, video editor Jade Vowles is about to take the mic.
Anonymous TMG sources have told me that you have some pretty strong dance moves.
I wouldn't say that I do them soberly!
They're definitely inspired by TMG party animals Martin and Vix.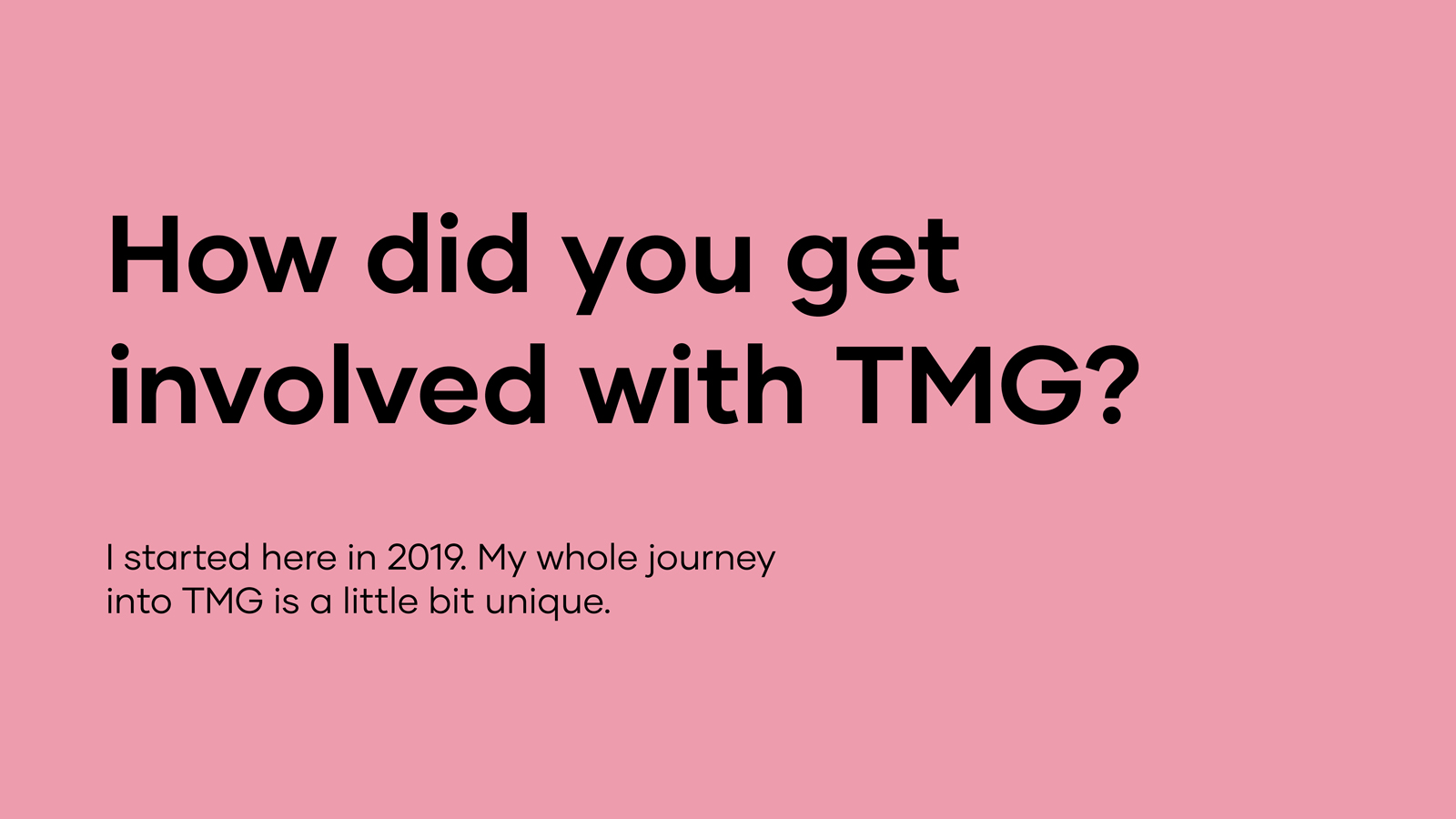 I did Broadcast Journalism at uni, and then Documentary Journalism as a Masters. Documentary Journalism was where I found my passion for filmmaking. I really enjoy telling people's stories. When I came out of uni, I stayed in Nottingham, working in bars, which was fine for a bit, but I knew I wanted to do something more creative. So I went home (Leeds) to save money and have the time to decide what I wanted to do. I managed a coffee shop for six months- that was my deadline.
My last day was exactly six months since I started the job. Two weeks before, Ash from TMG had called me. I had gone for assistant producer, which Nolan also went for, which is funny, because we also went to uni together.
Did you know you had gone for the same job?
Funny thing was that we hadn't actually seen each other for ages. We'd both graduated and gone our separate ways. When I came back to Notts for a bit, we bumped into each other at Mcdonalds on a night out and
we were like WOOOO HEYYY OHHHHH HEYYYYY
and he was like, what are you down here for?
And I was like, just a job interview.
then he was like, what job have you gone for?
And I was like, the assistant producer at TMG
and he was like, you're kidding me. I've gone for the same thing !
And I was like, oh no.
OH NO.
He got the job because he could drive.
But Ash gave me a call back and was like we still really like you and would like you on the team, we haven't got a job for you as such, but we're going to make a job for you.
Brilliant!
So, yeah, it was a bit weird. I started off doing a bit of everything, bits and bobs helping account managers, sort of like a studio assistant role, but also bringing in some creative ideas.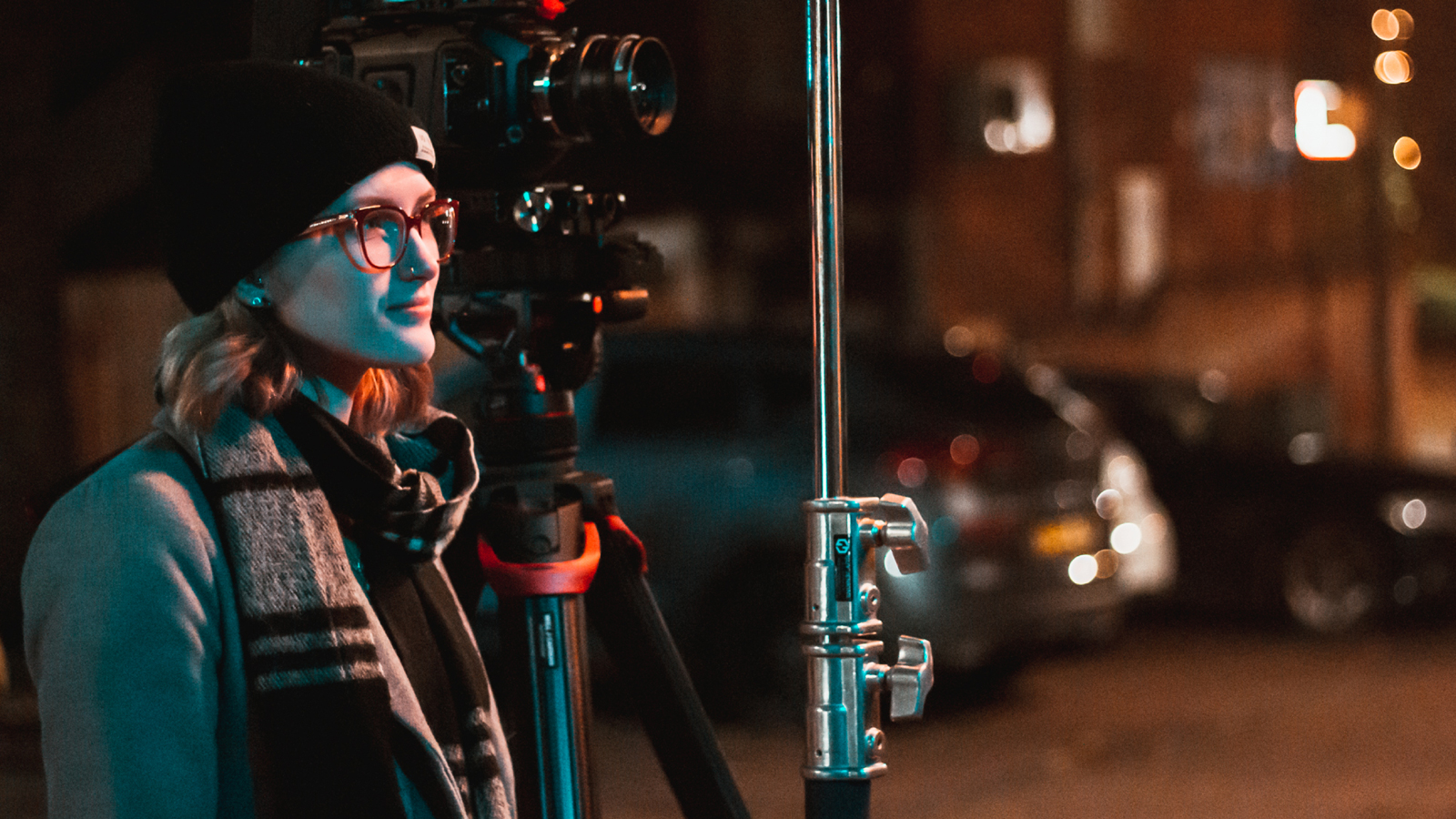 So how did you get into editing?
Work got busier, so I started doing a bit of producing, alongside Nolan. I enjoyed producing because it was all about meeting people. But I outgrew it after a while. It didn't feel creative enough for me. Producing is artistic, you have to think a lot about how you shoot things, angles, that sort of stuff. But I wanted to be more involved in literally putting things together. I enjoy seeing the product out the final end, there's something really satisfying about finishing it off. Bit more hands on. I do miss the social aspect of producing, you get to go out and talk to people, find out people's stories. But I really enjoy editing because it's the crafting of it. You get an hour's worth of footage and you have to get it down to a minute. It's the art of getting to decide what the story is. It's almost like a puzzle.
And I always enjoyed working with Rolande, so I moved into an assistant editor role shortly after.
Was editing something you learnt through the job, or more at uni?
A mixture of both. I learnt editing at uni to start with, but it wasn't anything crazy advanced. When I joined Rolande- honestly he's so good, he's been amazing to work with because he's been doing it for years. He's really good at talking you through things.
And about a month ago I got a promotion, from assistant editor to editor.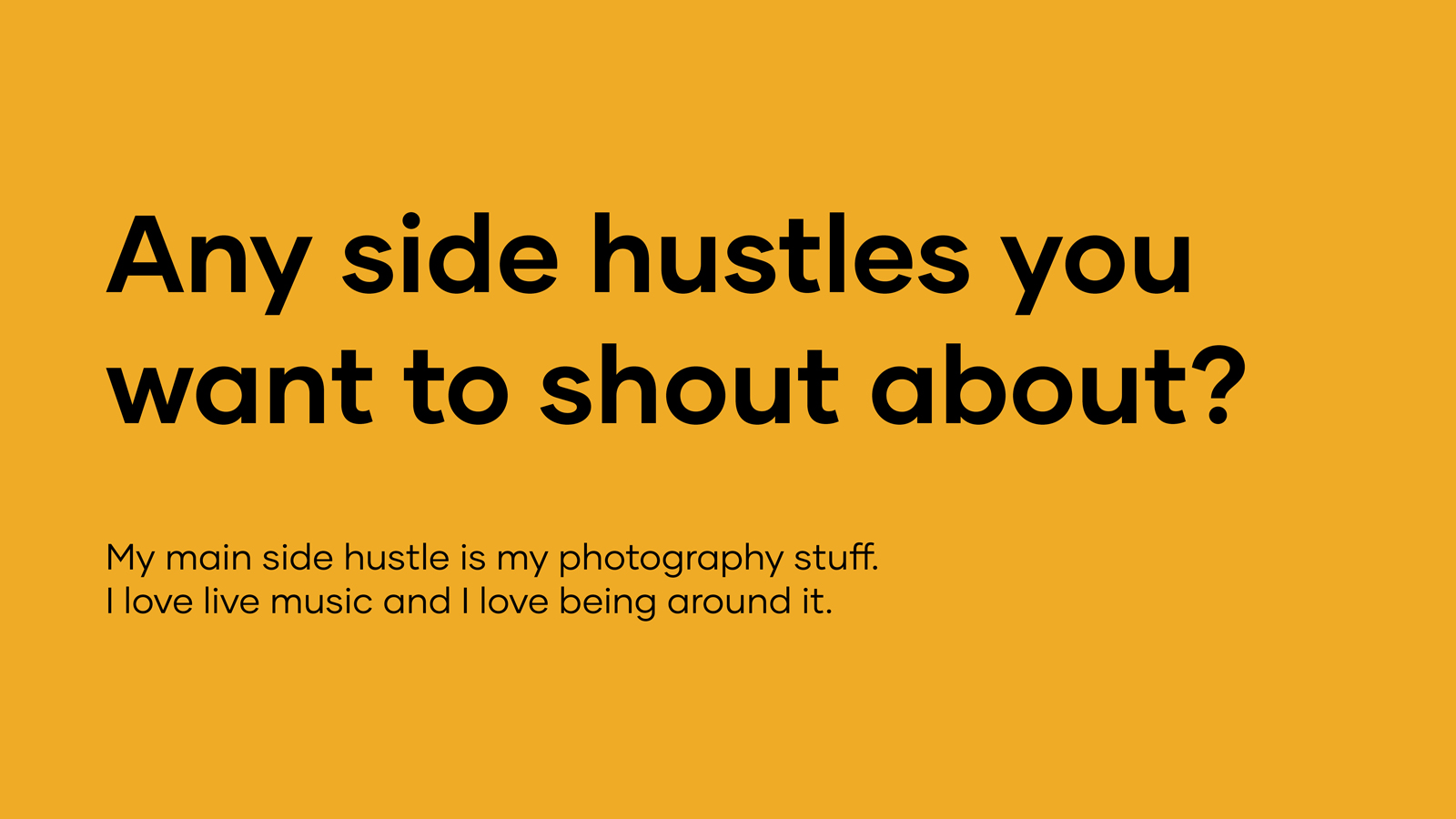 I can't remember when I started it, but I would take pictures at gigs, and then people started to pay me for it and I was like, oh ok, you know when you get that weird feeling? I just love doing this and it doesn't feel like something I should get paid for. It feels like I'm a fraud. Like full on imposter syndrome.
Then I became in-house at Bodega and Rough Trade. I take photos for their gigs and events. And sometimes the occasional artist who wants me to take portraits for them. I've just done Bearded Theory festival. Completely unintentionally a side hustle. It's fun. And I get free entry to live music and get to meet some cool people.
Any standouts?
I didn't meet him, but last week I shot for Lewis Capaldi.
!!!!!
And they get some really cool artists at Rough Trade, like Black Honey. At Bearded Theory I hung out with an Australian band called Lime Cordial. They were really nice guys. And Primal Scream were headlining.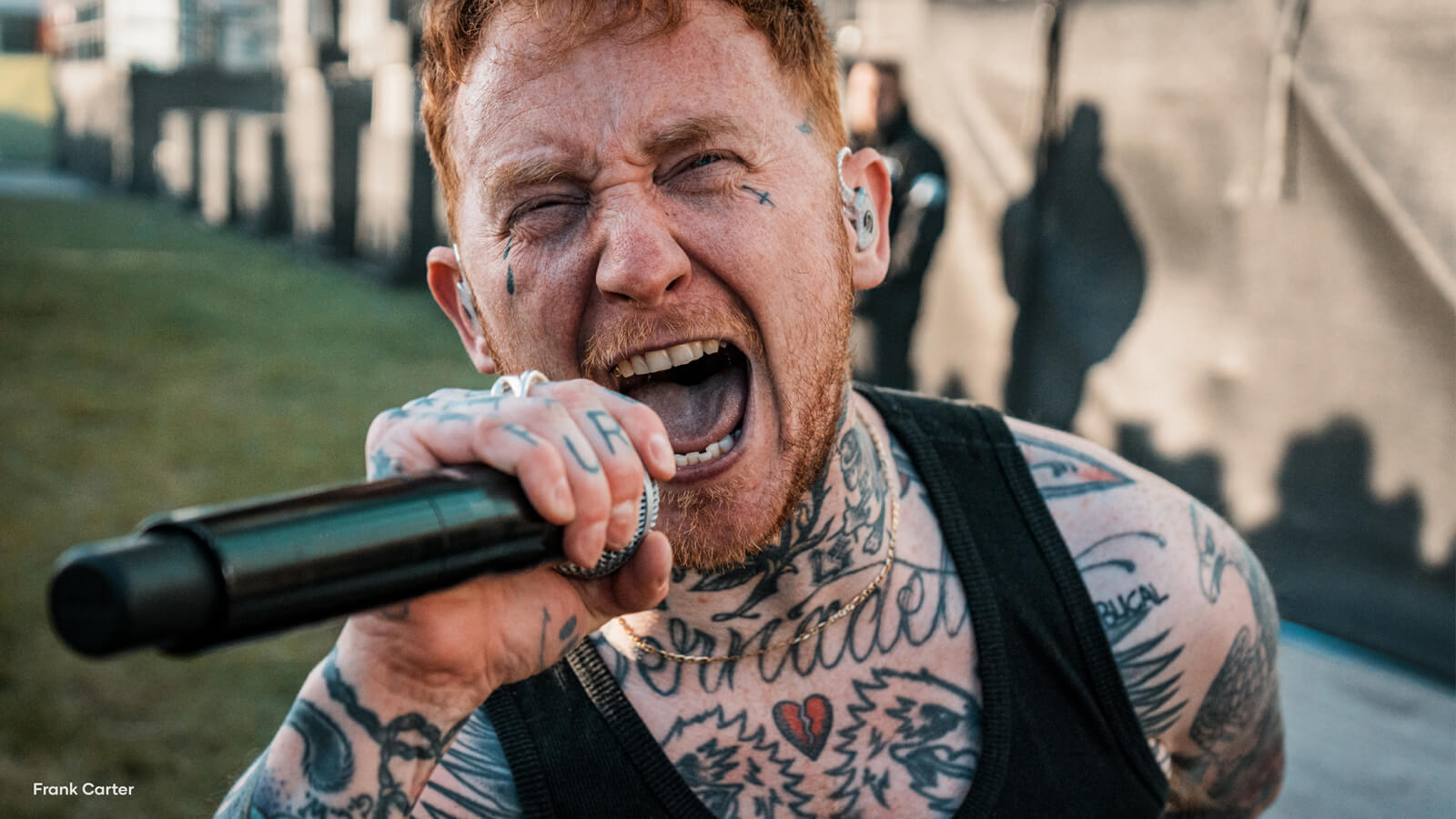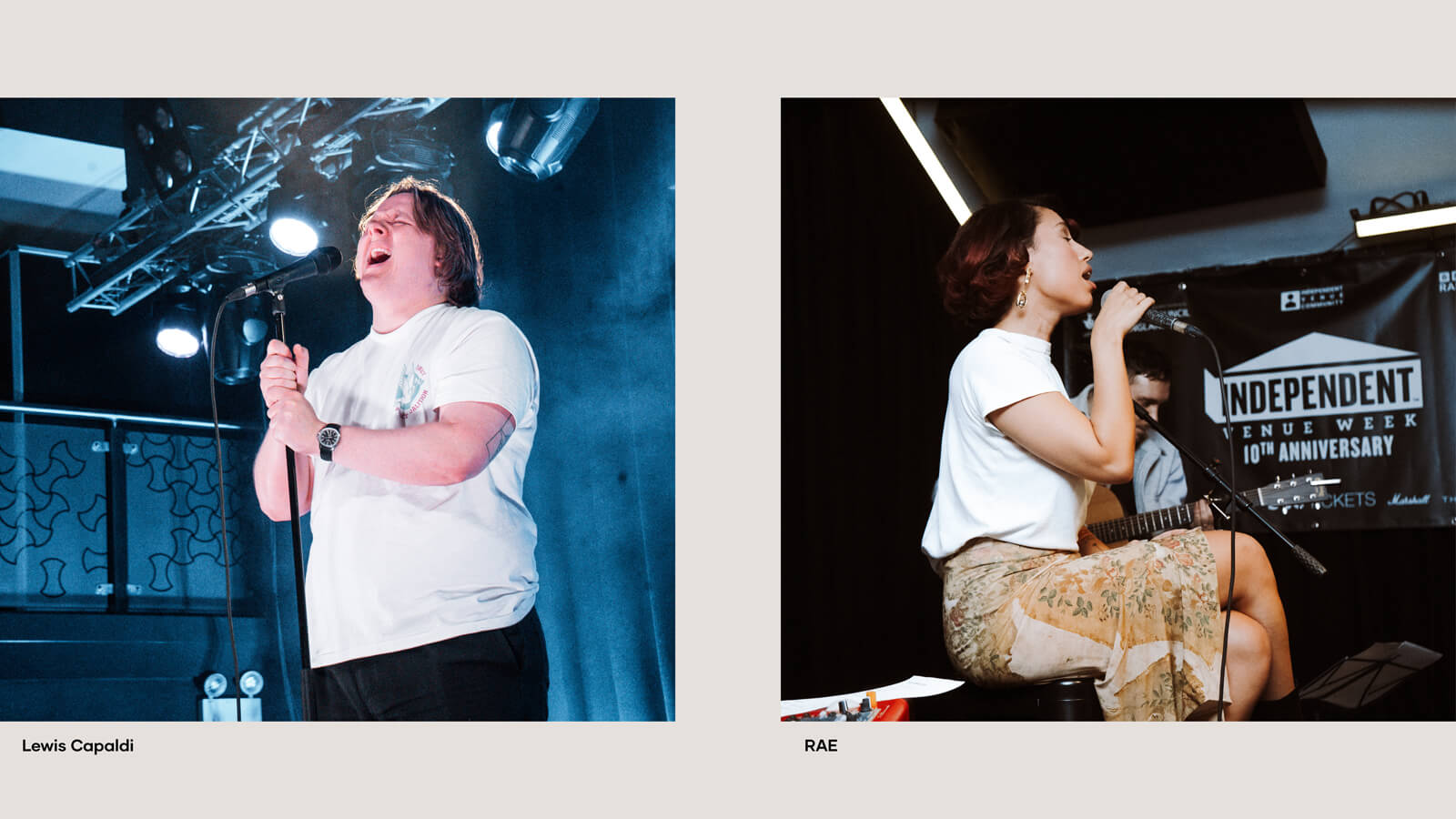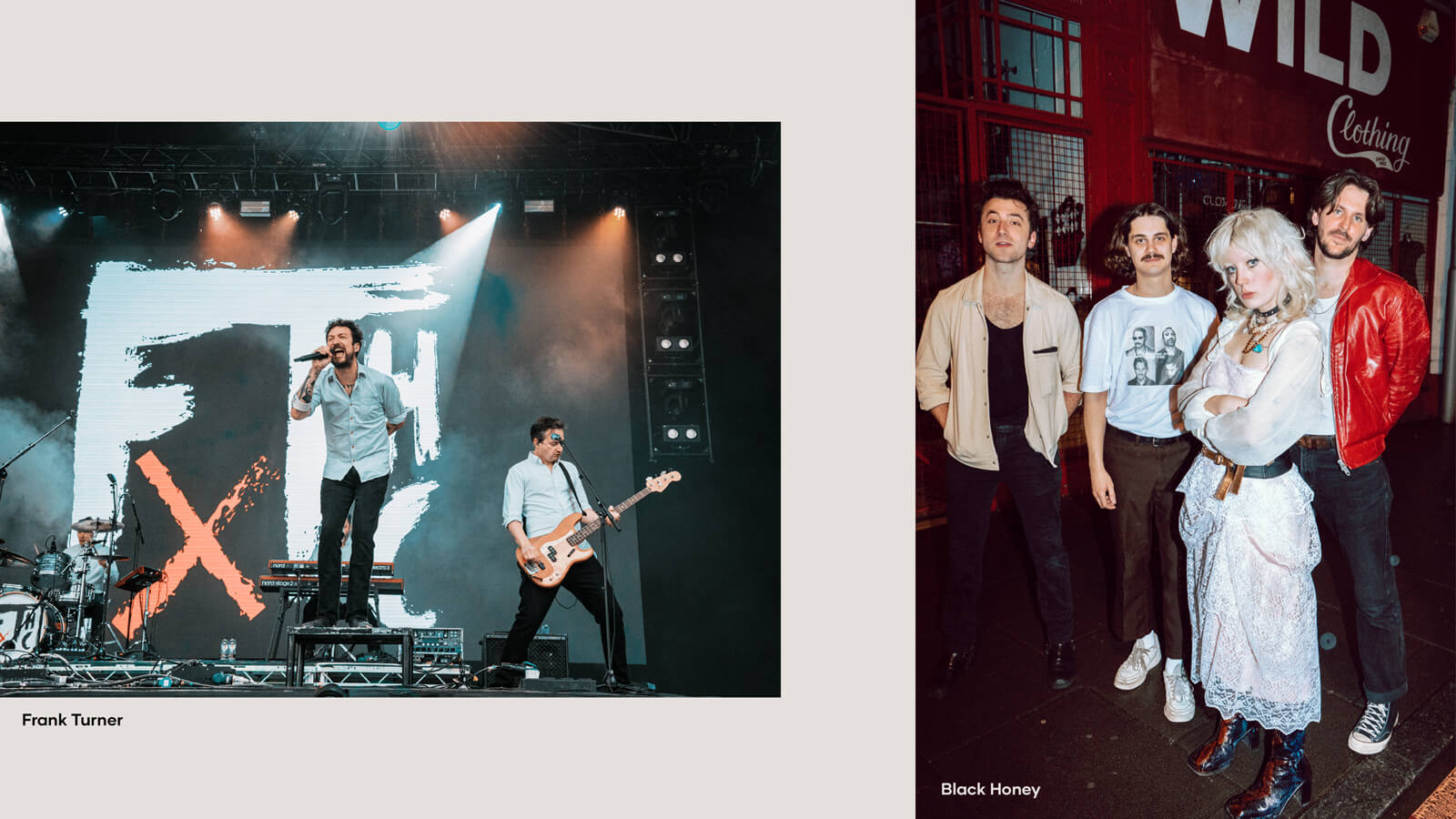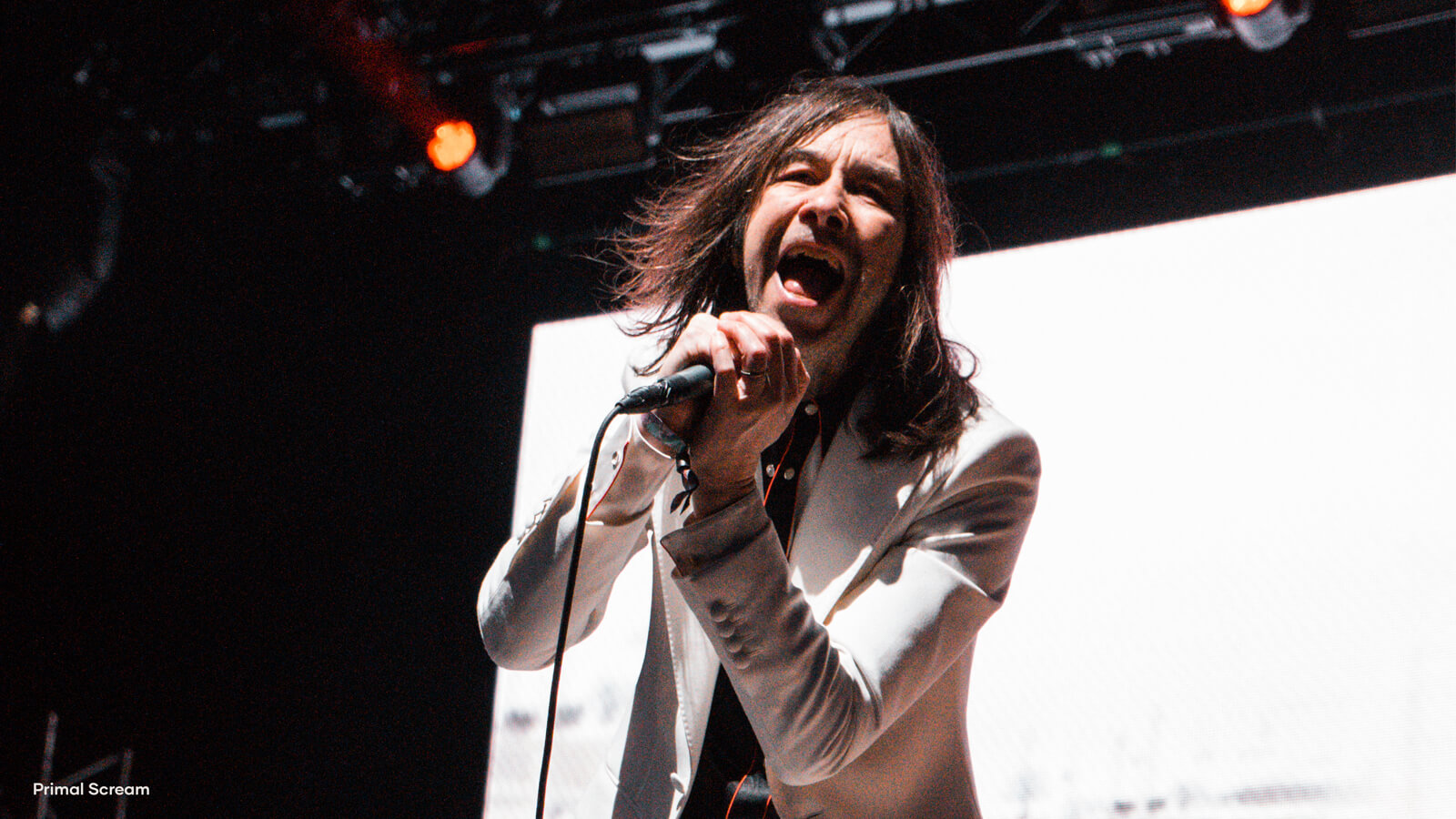 What is your earliest memory of making something?
My mum moved onto a canal boat recently and everything we had in the loft got put into my grandma's shed. I sorted through the last box last week and it was all my nursery reports with loads of drawings they'd kept. I must have been about two or three and there's this drawing of me and it's just the weirdest looking person-
*laughing*
Do you know how kids draw weird pictures of themselves? It had this mis-shaped head and stick legs and some weird hair. That's probably the first thing visually I can tell you about. I was always quite into making things at school.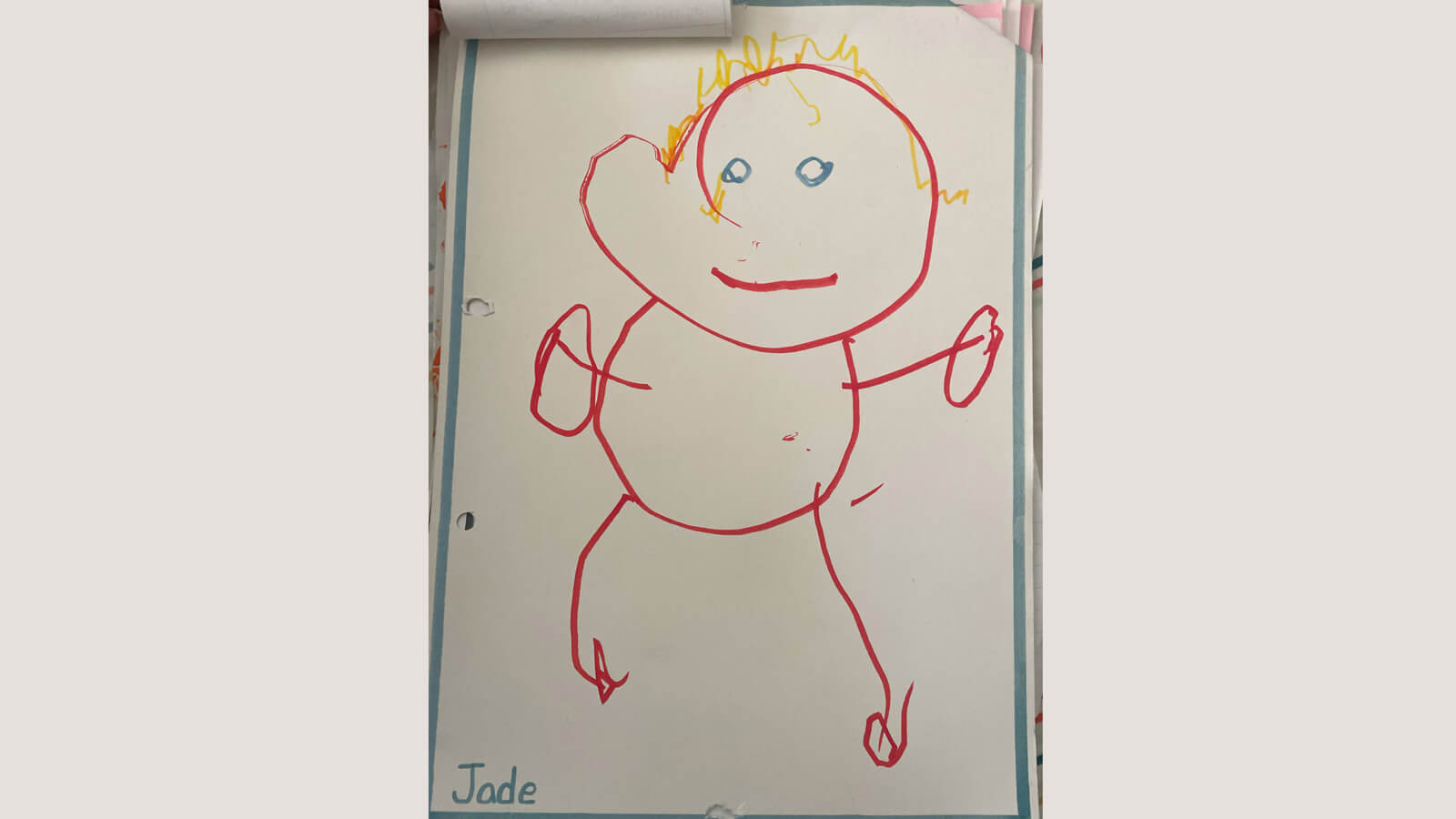 I've had cameras since I was a kid, disposable cameras I would take on holiday. Even if we went to a caravan in Wales, I would make little holiday diaries. I always thought of it as a thing to do. I never saw it as a career.
Something you're proud of making at TMG?
One big one is the Discover My Talent project. I was actually a producer at the time. I was working with Yazz and Vix on it, right when it first came in. It was fun because the project didn't really have a look or a feel or an image and we got to craft that. And it was such a pivotal time for women's football, it was really blowing up. I'm not even a big football person, it's not something that I've followed, but I really connected to the 'people' side of things, seeing opportunities for women and girls to be the next Lionesses. Also The Para Football project, which is how we got Discover my Talent. They had no presence on their website, so we got to take a lead on that as well.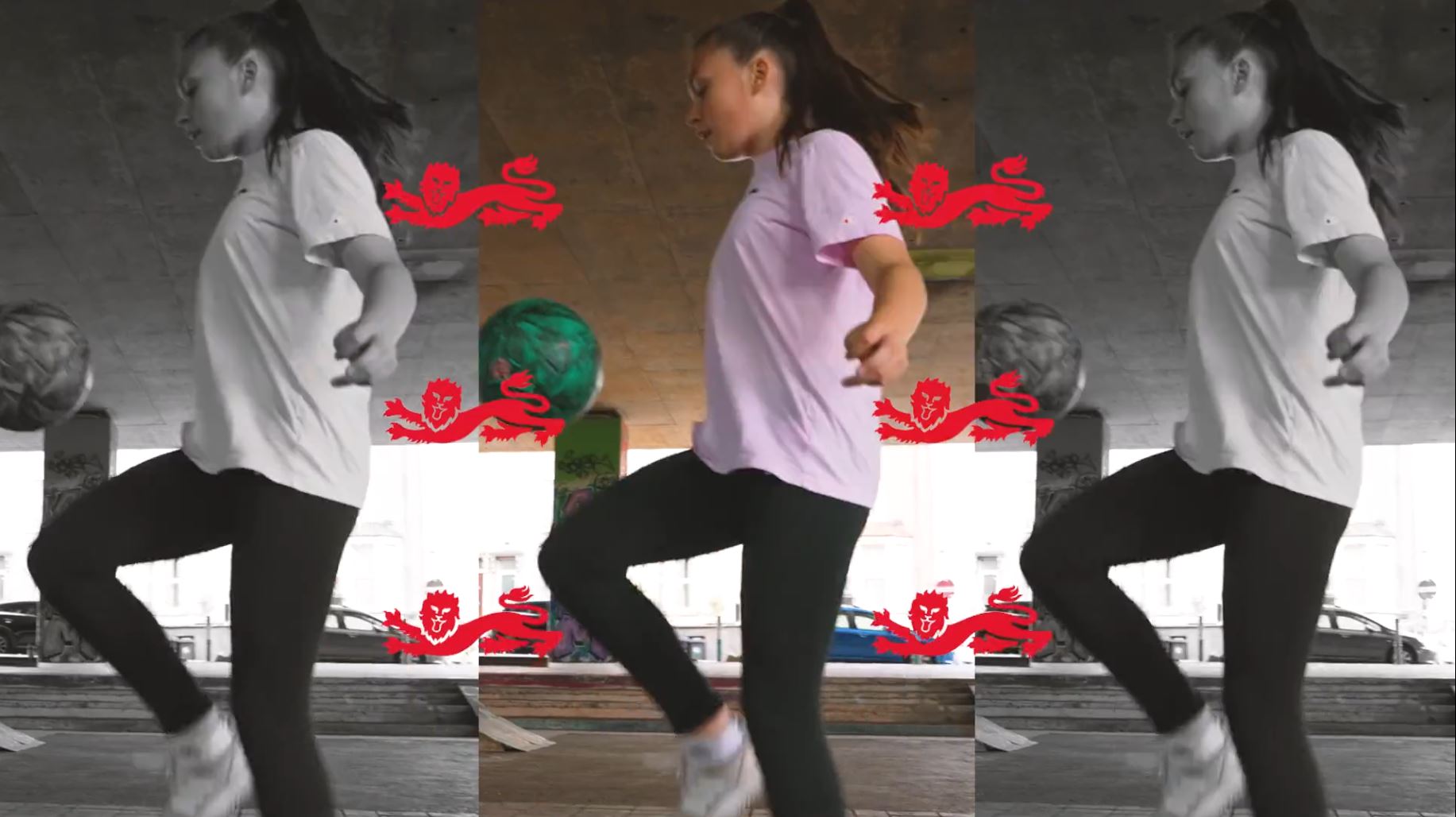 A project you want to make?
I'm really interested in skateboarding stuff. My final documentary for my Masters was about female skateboarding. It's crazy because, when I started researching it in 2018, there were hardly any girls skating, but the charity Skate Nottingham did a huge campaign trying to get more girls involved. And since then, it's exploded. I see so many girls holding Skateboards in Nottingham. It's always been a very male dominated sport, so it's cool to see space for women now. Last year, Skateboarding became an Olympic sport. They've got a whole governing body for it, Skateboarding GB. It would be awesome to get in with them.
We're chatting a lot about making things. What's the best lunch you've made and brought into TMG office?
I love summer and I love making a really good salad. To batch make. Like a bean salad. Do you know what I mean?
Oh yeah. Like proper fresh, yeah. Like salsa. Coriander. And a big splodge of Hummus.
Oh yeah.
Do you know what I mean?
I do. You don't have to answer this. Worst lunch someone else has made and brought into the office.
Oh my god. People are pretty on it, to be honest. Some people bring in Huel. Like a cup of sludge. Like drinking porridge. I would just miss eating lunch. It's literally all I think about. But let's not name drop.*
*For reader discretion, some information about blue cheese pasta has been omitted from the interview.
You as a cocktail?
At the right time in the evening, a maple syrup Old Fashioned. And a bit of orange. Bang on. But that's a nice evening thing. So an Aperol Spritz. Through and through.
With your bean salad.
Yeah with my bean salad! Sounds like the perfect lunchtime.
And finally. Best time on Mario Kart?
I can never beat Rolande or Damien. When I started playing with them, I wanted to get better at it. I think I came 3rd one week. I think I got 105. It's dependent on the track.
But I'm getting there.